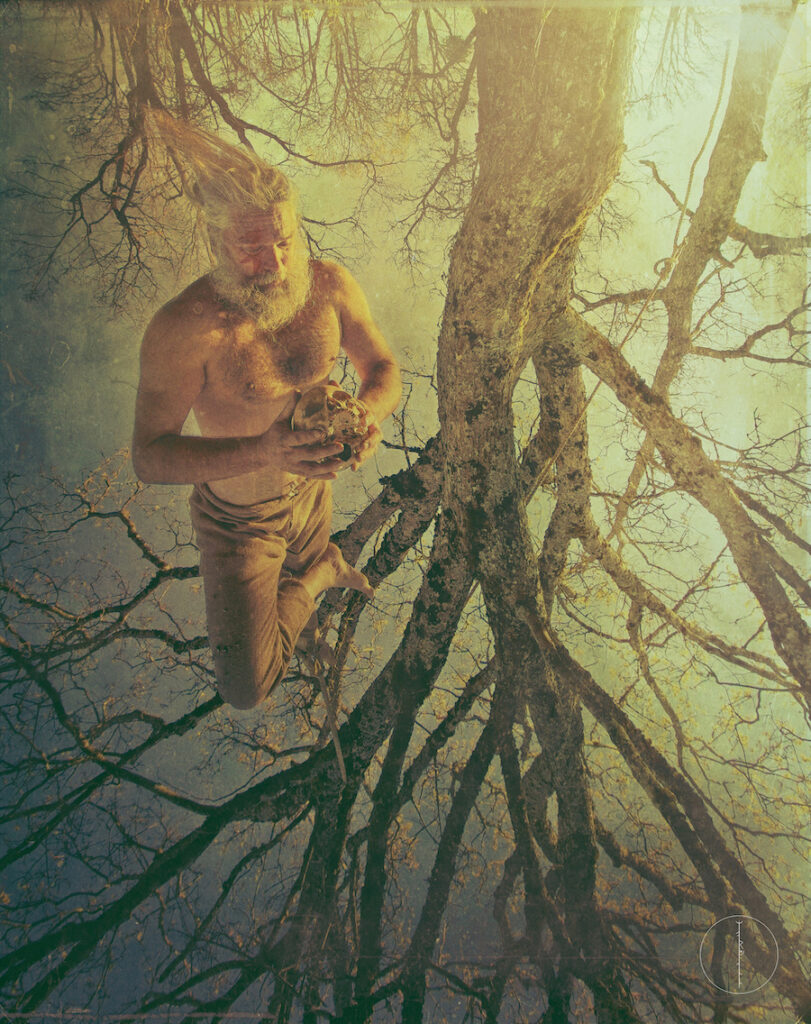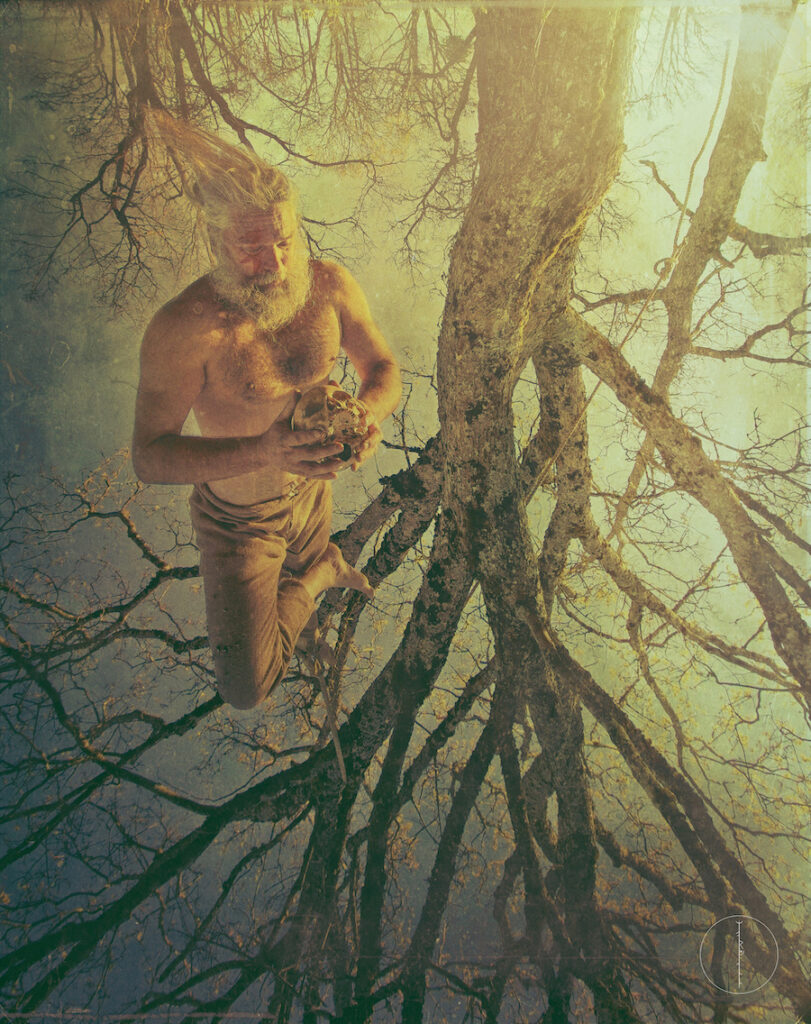 Valþognir – « Celui qui accueille les tués ».
L'un des nombreux noms du Dieu Odin
Pendu par un pied
Flottant dans les airs
Le ciel pour terre
La terre pour ciel
La source pour mère

Il y a des moments suspendus, au propre comme au figuré, au détour d'un projet artistique.
Quel homme aurait pu accepter d'être pendu par un pied à un arbre, tête en bas, pour les seules lubies artistiques de mon objectif?
Personne… à part Aasmundr, qui a vu dans ce projet une initiation vers sa quête d'approcher d'un peu plus près « l'Espoir de Sagesse » selon ses mots.
Quand l'intention est bonne, l'image est vibrante.
Merci pour ta confiance et ton soutien!

Photo à regarder dans un sens ou dans l'autre, car tout ce qui est en haut est comme ce qui est en bas, dit-on…
MATTERHORN – The Horned Mother
Sneak peek on the first stage of a new project, which took its first breathinside the womb of the earth… in the cave where everything started.
MATTERHORN – La Mère Cornue
Aperçu de la 1ère étape d'un nouveau projet de longue alêne qui a pris son 1er souffle dans le ventre de la terre… dans la grotte de laquelle tout provient.
– Autoportrait around an energetic heart –
Find the Goddess in you