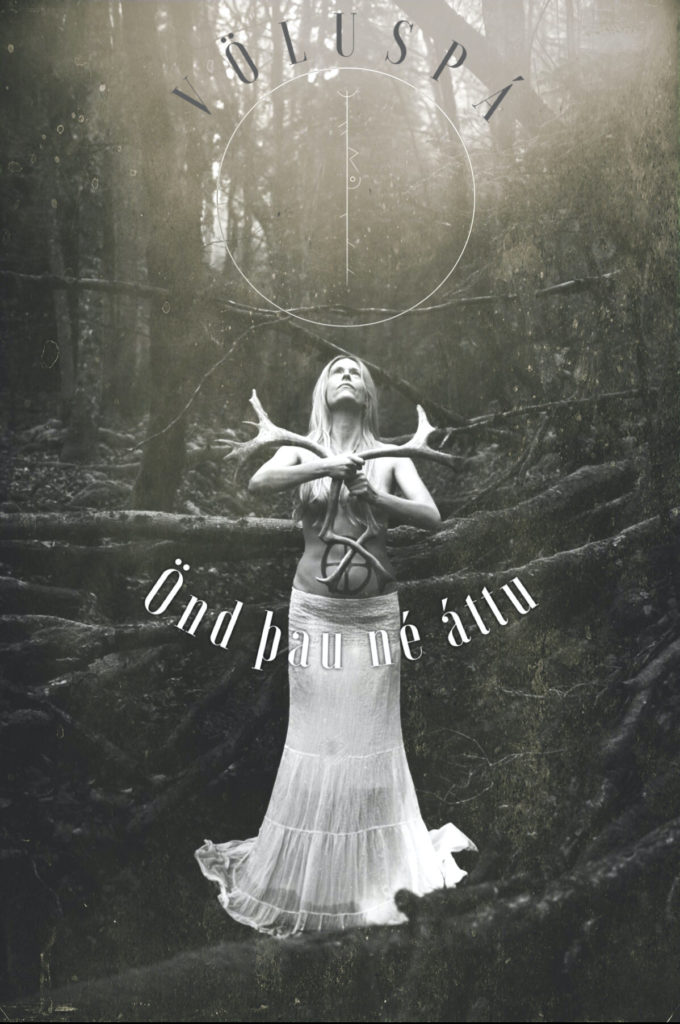 Demo song based on the stanza 18 of the Völuspá
Démo d'un chant basé sur la strophe 18 de la Völuspà
Today I would like to share with you the demo of a song that I composed some time ago and that I never dared to share before; because I don't know exactly what to do with it… or how to arrange it.
Many of my compositions remain in an « a cappella » version; maybe because I'm absolutely bad at handling computer-aided music, but especially because « A cappella » I like it so much! (yes, I know, I'm probably the only one).
This is why I rarely publish my compositions. Only a few are digitalized. The others are sleeping on my desk, like a secret that I hide carefully. We can hear them whispering sometimes, when we open the drawer.
Aujourd'hui, je souhaite partage avec vous la démo d'un chant que j'ai composé il y a déjà quelques temps et que je n'ai jamais osé partager; parce que je ne sais pas exactement quoi en faire… ni comment l'arranger…
Beaucoup de mes compositions restent en version « a cappella »; peut-être par ce que je suis absolument mauvaise au maniement de la musique assistée par ordinateur, mais surtout par ce que l'a cappella », j'aime ça. (oui, je sais je suis surement la seule).
Voilà pourquoi je publie rarement mes compositions. Seules quelques-unes sont numérisés. Les autres dorment sur mon bureau, comme un secret que je cache précieusement. On peut les entendre murmurer parfois, quand on entrouvre un tiroir.
|ENGLISH|Lóðurr is s a god in Norse mythology. He is assigned a role in animating the first humans, but apart from that he is hardly ever mentioned, and remains obscure.
In the Poetic Edda the name Lóðurr occurs only once; in Völuspà where the gods animate the first humans.
That is the stanza I chose for this song.

|FRANCAIS| Lóðurr est un dieu de la mythologie nordique. On lui attribue un rôle dans la création des premiers humains, mais à part cela, il n'est presque jamais mentionné et reste obscur.
Dans l'Edda poétique, le nom Lóðurr n'apparaît qu'une seule fois dans la Völuspà, où les dieux donnent vie aux premiers humains.
C'est la strophe que j'ai choisie pour cette chanson.
Listen to the demo of « Önd þau né áttu » ©morganngyger.com – all rights reserved –
Translation :
18. Spirit they possessed not,
sense they had not,
blood nor motive powers,
nor goodly colour.
Spirit gave Odin,
sense gave Hoenir,
blood gave Lodur,
and goodly colour.
Traduction:
18. Ils n'avaient pas d'esprit,
Ils n'avaient pas de sens,
De sang ni de son
Ni de saines couleurs ;
Ódinn donna l'esprit,
Hoenir donna le sens,
Lódur donna le sang
Et les saines couleurs.
Welcome to WordPress. This is your first post. Edit or delete it, then start writing!