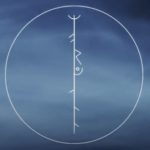 -GB-
Six pieces of Nordic songs to which I lent my voice.
Music guaranteed without GMO, without autotune, without studio production, 100% organic and homemade. The only ingredients are the voice and the passion. Isn't that more than enough?
-FR-
Six morceaux de chants nordiques auxquels j'ai prêté ma voix.
Musique garantie sans OGM, sans autotune, sans production studio, 100% bio et fait-maison. Les seuls ingrédients sont la voix et la passion. N'est-ce pas l'essentiel?